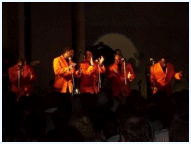 Dedicated to our biggest fan... Charlsey!!!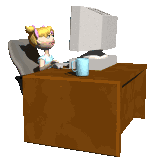 Tommy
Tommy Lockhart, a native New Yorker, grew up in the same block (142nd Street, bet. 7th and Lenox Aves.) with the Crows and Solitaires! As a youngster, I was dazzled by the close harmonies of these groups and knew right then it was something I wanted to do myself! In the hallways of Harlem, I used to sing with the various groups way before my teens! Having such credits to my name, singing backup for the late Jimi Hendricks, lead singer of the Master Four, and on the famed road tour "The Crowning of the King and Queen of Soul" with Big Maybelle and James Brown, I feel I have paid my dues. With the different types of knowledge in the music business I now possess, it is only fitting that I feel I am blessed to be a SHEP!
Always promising to himself that he would someday return to the music scene, the plan was to do it after he retired from a career of printing. But a great lesson was learnt after a dear friend died a few months before her retirement! He realized that you don't put something off for tomorrow that you can do today! Especially if it is something that you really love to do! "Tomorrow is promised to no one! Each person should do their best to live life to the fullest doing something they really love to do, especially if it's going to bring positive joy to yourself and people around you!"
He resides upstate N.Y. with his wife Gina his cat Spanky. Loves to draw, dance and dabble in computer work (as you can see with this website).
"It is my belief, that there was, is, and always will be temptation out there in many forms! But no matter how rich you are, you can never put a price on peace of mind!"
Click Onto Names To Read About:

Want to hire us? Easy enough....