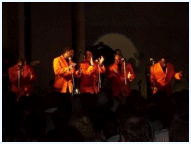 Dedicated to our biggest fan... Charlsey!!!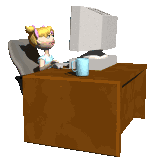 Tommie
When you think of the original member, Tommie Shider, the word that comes to mind is "DYNAMO!" His musical career began at an early age in church and throughout the elementary school chorus.
In the early sixties, he sang an a gospel group called "The Gospel Tones." They consisted of his dad, Jesse Shider (now deceased), brother Gary Shider, a recent member of George Clinton's famed Parliament/Funkadelics, two cousins, Neil and Archie Murphy and a friend, Freddie Perry. After "The Gospel Tones" disbanded, a local group formed with another brother, Bruce Shider. Along with a neighbor George Moore,"The Beats" were formed (a takeoff of the Beatles). This was the beginning of the realization of his song writing talent!
By the time he was in high school, still another group was established called "The Subtations." This group consisted of brother Bruce, sister Deborah (Peanut) Shider (now deceased), Roxanne Eure, Roger Moody, Richard and Jack Hill. This group, a takeoff of Sly and the Family Stone, signed with the famous Gamble and Huff team of Philadelphia International Records. After being promised a 45 and an album within that year, the group splitted up after recording five original songs.
The next group he would be in is "The Sheps" (named after the the famed leader of both The Heartbeats and Shep & the Limelites! Tommie quoted, "Personally, this is my favorite and best musical experience of all" The world of R&B accepts a great talent like Tommie Shider with open arms!
Click Onto Names To Read About:

Want to hire us? Easy enough....