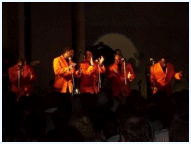 Dedicated to our biggest fan... Charlsey!!!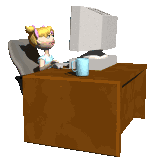 ...a walk down memory lane to the present...
a little sample of us.....
Over the years of rock 'n roll, rhythm 'n blues, and the newly coined phrase DOOWOP... there has been a vast number of songs that have become somewhat standards to fans all over the world. This is a quick compilation of melodies that we have had the pleasure of recording and performing in the past. Please be a little patient, for it may take a few minutes before the medley start...thanks! It will be worth the wait! We work hard at always renewing and adding new material to our repertoire. Therefore the music never has a chance to get stale to both the group and listener! This music was, is, and always will be phenomenal, for the fact that you, the listener, will hear the exact same thing when you are in an audience as an observer! No tricks, no gimmicks! No music to hide behind (as so many of today's artists do...) Just pure soul!!!!
we do it all.....
Anniversaries, Awards Nights, Bachelor Parties, Bachelorette Parties, Banquets, Bar Mitzvahs, Bat Mitzvahs, Birthday Parties, Casinos, Celebrations, Children's Birthday Parties, Christenings, Christmas Parties, Church Services, Clubs, Coffee Shops, Community Events, Conventions, Corporate Functions, Country Clubs, Cruise Ships, Dinner Dances, Festivals, Fraternity Functions, Fund Raisers, Funerals, Graduation Parties, Grand Openings, Hotels, Jingles, Movie Soundtracks, Picnic, Private Parties, Proms, Resorts, Restaurants, Reunions, Showers, Ski Lodges, Sorority Function, Studio Session, Temples, TV Soundtracks, Weddings!!!
If you're doing any of that, get in touch with us! You will not be sorry!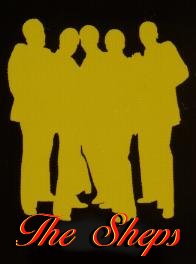 Want to hire us? Easy enough....