Johnnie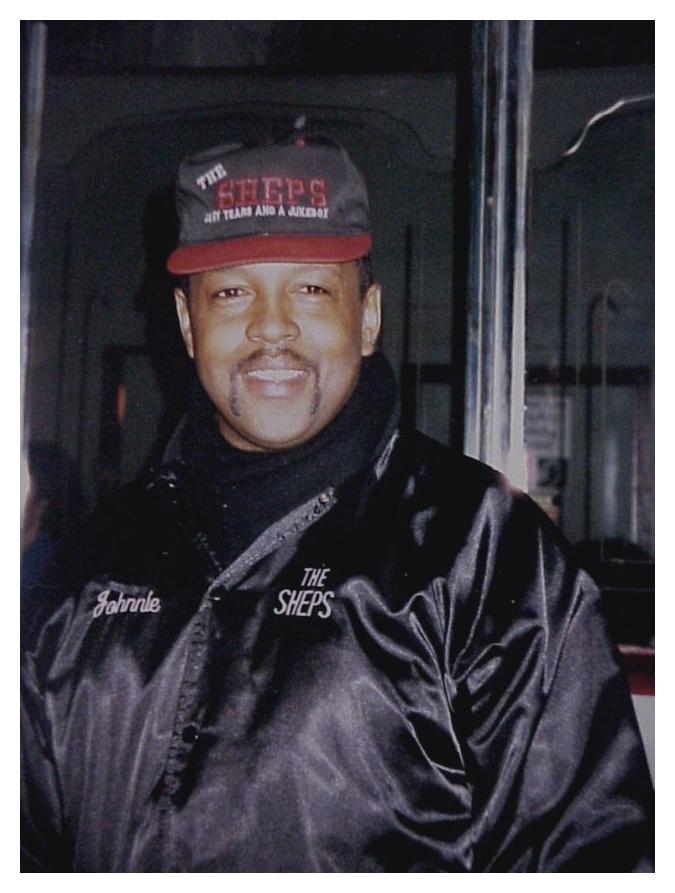 This man is a singer's singer! Johnnie Barlow grew up in Morristown, N.J. and the Newark area, though he was originally from Patterson. He's been belting it out at the early age of five!
In high school, he sang with many groups. The Majestics, the Arcades, the Exsaveyons, the Ambers, just to name a few. He got quite a lot of experience doing this, because it teaches you so many different types of harmony and the versatility of how one defines the structure and execution song. He also was a solo act in and around the East Orange and Morristown area. When you hear him sing, you will hear right away his love for jazz and how easy he makes it look when it comes to "riffing!"
In his adulthood, he sang with many famed groups like the "Shades Of Brown" and the "AdLibs" (of "The Boy From New York City" fame). Only a talent such as his could be called upon by peers such as the Paragons, Rocketones and Hollywood Saxons to fill in for some other member at almost no notice. Only a rare talent indeed!
In his spare time you can find him fixing and rebuilding classic cars!
It is a delight that he is a SHEP! His sense of timing and tireless bass is truly a great asset to the fantastic SHEP sound!
Click Onto Names To Read About:

Want to hire us? Easy enough....