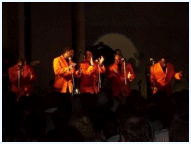 Dedicated to our biggest fan... Charlsey!!!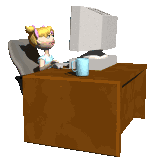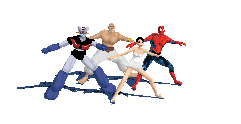 ---
---
The Sheps are without a doubt one of the most popular Acapella groups in the N.Y.- N.J. circuit today. We have the credentials to prove it! The five part vocal group consists of original members, Tommie Shider and Richie Camacho, along with Charles Coleman and Johnnie Barlow. All residing in New Jersey. Tommy Lockhart, the fifth member lives in New York.
---
All five members have "paid their dues" so to speak, as in gaining experience to form one of the most unique blends of harmony today! They are all committed to singing many songs that other groups won't even touch.
It is for the fact that they do these obscure songs so well, that it is no wonder that a fan club was formed immediately after their very first performance! Upon receiving awards and plaques over the years, this has not changed the way the guys feel about 'really keeping the music alive!"
Also these fellows have one of the highest reputations for being back-up forces for such greats as Pookie Hudson, leader of the Spaniels, Pirkle Lee Moses, leader of the Eldorados, Otis Williams leader of the legendary Charms, Ray Wooten, leader of the Mellow Moods, Johnny Bragg, leader of the Prisonaires, Ray Pollard, leader of the Wanderers, the incredible Ruth McFadden, Bobby Mansfield, leader of the Wrens, Harvey Fuqua of the Moonglows, along with an impressive list of many more. With all this going for them, they still find the time to create their original songs in which they are constantly turning out.
---
Want To Hire Us?
Want to hire us? It is quite easy to do! Just e-mail us and we will answer you. We do Anniversaries, Awards Nights, Bachelor Parties, Bachelorette Parties, Banquets, Bar Mitzvahs, Bat Mitzvahs, Birthday Parties, Casinos, Celebrations, Children's Birthday Parties, Christenings, Christmas Parties, Church Services, Clubs, Coffee Shops, Community Events, Conventions, Corporate Functions, Country Clubs, Cruise Ships, Dinner Dances, Festivals, Fraternity Functions, Fund Raisers, Funerals, Graduation Parties, Grand Openings, Hotels, Jingles, Movie Soundtracks, Picnic, Private Parties, Proms, Resorts, Restaurants, Reunions, Showers, Ski Lodges, Sorority Function, Studio Session, Temples, TV Soundtracks, Weddings...even Divorces Parties! Just kidding... but we would really love to entertain you. The address is: webmaster@thesheps.com
---
The Mission!
"To bring musical enjoyment to the people that really dig the sound of rhythm & blues, and never retire from our quest to keep the music alive!"
---
E-mail Us!
We would be more than happy to hear from you in any capacity! We welcome the feedback! It is our way of making sure that you and the group are reading from the same sheet of music!
General Information: info@thesheps.com
Feedback, engagements, comments or suggestions about our website: webmaster@thesheps.com
CARS BY BARRIS/KIND
KIND
CARS BY BARRIS/KIND